Igor Sergeyev, MD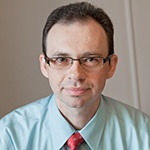 Dr. Igor Sergeyev is a urologist treating patients in Brooklyn, New York, and the surrounding communities. He holds certification from the American Board of Urology. Dr. Sergeyev is also a member of professional organizations including the American Medical Association and the American Urological Association.
Dr. Sergeyev began his medical studies in St. Petersburg. He completed a bachelor's degree in biology at the City University of New York's Hunter College, graduating summa cum laude. He pursued a medical degree at the State University of New York Health Sciences Center and received his residency training at the Montefiore Medical Center.
Patients visiting Dr. Sergeyev can receive a full range of urological services. His areas of professional interest include laparoscopy, endoscopy, and stone management. Treatment is also available for issues including incontinence, frequent urination, prostate cancer, male infertility, and urinary tract infection.
Doctors and Midwives
Brooklyn Healthcare Providers