---
What is a Colonoscopy?
What to Expect
Preparation
FAQ's
What is a colonoscopy?
Colonoscopy enables your doctor to examine the lining of your colon (large intestine) for abnormalities by inserting a flexible tube as thick as your finger into your anus and slowly advancing it into the rectum and colon. If your doctor has recommended a colonoscopy, this brochure will give you a basic understanding of the procedure – how it's performed, how it can help, and what side effects you might experience. It can't answer all of your questions since much depends on the individual patient and the doctor. Please ask your doctor about anything you don't understand.
Who should have colonoscopy?
Men and women at average risk of colon cancer should get a colonoscopy at age 50 and then, if no polyps are found, every 10 years after that.
African American men and women should receive an initial colonoscopy at age 45. * This is because their risk of the disease is higher.
Those who have an increased risk of colon cancer may need earlier or more frequent colonoscopies. Talk to your doctor about when you should schedule your screening if you:

Have a family history of the disease
Have had polyps discovered during a previous colonoscopy
Have a history of colorectal cancer yourself
Suffer from certain inflammatory bowel diseases such as ulcerative colititis or Crohn's Disease

There are very few symptoms of colorectal cancer. But if you notice any significant change in bowel habits, including blood in your stool, talk your doctor immediately.
Colorectal cancer can be a preventable cancer. Knowing the signs and symptoms of colon cancer and understanding your risk may stop a cancer occurrence.
All adults with an average risk of colorectal cancer need to undergo routine screening for colon and rectal cancer beginning at age 50. African Americans face a slightly higher risk and need to be screened beginning at age 45. Those with a family history of colorectal cancers need to be screened earlier than age 50 as well.
Symptoms of colon cancer and rectal cancer
Although the signs can vary, common symptoms of colorectal cancer may include:
No signs or symptoms at all
A change of bowel habits
Blood (either bright red or very dark) in the stool
Diarrhea, constipation, or feeling that the bowel does not empty completely
Stools that are narrower than usual
Frequent gas pains, bloating, fullness, or cramps
Weight loss for no known reason
Feeling very tired
Check with your doctor if you experience any of the above symptoms, regardless of your age. Remember colorectal cancer is preventable!

What You Can Expect
During a colonoscopy, you'll wear a gown but likely nothing else. Sedation is usually recommended. Sometimes a mild sedative is given in pill form. In other cases, the sedative is combined with an intravenous pain medication to minimize any discomfort.
You'll begin the exam lying on your side on the exam table, usually with your knees drawn toward your chest. The doctor will insert a colonoscope into your rectum. The scope — which is long enough to reach the entire length of your colon — contains a light and a tube (channel) that allows the doctor to pump air into your colon. The air inflates the colon, which provides a better view of the lining of the colon. When the scope is moved or air is introduced, you may feel abdominal cramping or the urge to have a bowel movement.
The colonoscope also contains a tiny video camera at its tip. The camera sends images to an external monitor so the doctor can study the inside of your colon. The doctor can also insert instruments through the channel to take tissue samples (biopsies) or remove polyps or other areas of abnormal tissue.
A colonoscopy typically takes about 20 minutes to an hour.
Preparing for a colonoscopy:
Follow a special diet the day before the exam. Typically, you won't be able to eat solid food the day before the exam. Drinks may be limited to clear liquids — plain water, tea and coffee without milk or cream, broth, and carbonated beverages. Avoid red liquids, which can be confused with blood during the colonoscopy. You may not be able to eat or drink anything after midnight the night before the exam.
Take a laxative. Your doctor may suggest taking a laxative, in either pill form or liquid form. You may be instructed to take the laxative the night before your colonoscopy, or you may be asked to use the laxative both the night before and the morning of the procedure.
Use an enema kit. In some cases, you may need to use an over-the-counter enema kit — either the night before the exam or a few hours before the exam — to empty your colon.
Adjust your medications. Remind your doctor of your medications at least a week before the exam — especially if you have diabetes, high blood pressure or heart problems or if you take medications or supplements that contain iron.
Also tell your doctor if you take aspirin or other medications that thin the blood, such as warfarin (Coumadin); newer anticoagulants, such as dabigatran (Pradaxa) or rivaroxaban (Xarelto), used to reduce risk of blot clots or stroke; or clopidogrel (Plavix).
You may need to adjust your dosages or stop taking the medications temporarily.
After the exam
After the exam, it takes about an hour to begin to recover from the sedative. You'll need someone to take you home because it can take up to a day for the full effects of the sedative to wear off. Don't drive or go back to work for the rest of the day.
If your doctor removed a polyp during your colonoscopy, you may be advised to eat a special diet temporarily.
You may feel bloated or pass gas for a few hours after the exam, as you clear the air from your colon. Walking may help relieve any discomfort.
You may also notice a small amount of blood with your first bowel movement after the exam. Usually this isn't cause for alarm. Consult your doctor if you continue to pass blood or blood clots or if you have persistent abdominal pain or a fever of 100 F (37.8 C) or higher.
Preparation
You are scheduled to have a colonoscopy. It is essential that your large intestine be free of stool. Please read the instructions below carefully. If your colon is not clean we may not be able to completely evaluate you and may need to cancel or re-do the colonoscopy.
Fill the prescription at your Pharmacy:
Suprep Bowel Prep Kit
The day before your colonoscopy: You must remain on a clear liquid diet the entire day before the procedure. Clear liquids include: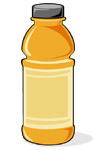 Strained fruit juices (without pulp) including apple, orange, white grape, or white cranberry


Coffee or tea. DO NOT use any dairy or non-dairy creamer



Gelatin desserts without added fruit or toppings (NO RED OR PURPLE)

When to take SUPREP BOWEL PREP KIT
SUPREP Bowel Prep Kit is taken as a split dose (2-day) regimen. You take the first 6-ounce bottle of SUPREP the evening before your colonoscopy and the second 6-ounce bottle of SUPREP the morning of your colonoscopy. It is important to drink the additional water as recommended in the Instructions for Use. Both 6-ounce bottles are required for a complete prep. Your doctor will tell you when it is time to begin to take each dose.
How to take SUPREP BOWEL PREP KIT
On the evening before your procedure (or when your doctor tells you to begin), complete steps 1 through 4 using one (1) 6-ounce bottle before going to bed
On the morning of your procedure, repeat steps 1 through 4 using the other
6-ounce bottle
Both 6-ounce bottles are required for a complete preparation.
It is important to follow all the steps below completely

Pour ONE (1) 6-ounce bottle of SUPREP liquid into the mixing container.


Add cool drinking water to the 16-ounce line on the container and mix.
NOTE: Be sure to dilute SUPREP as shown at left before you drink it.


Drink ALL the liquid in the container.


You must drink two (2) more 16-ounce containers of water over the next 1 hour.
NOTE: You must finish drinking the final glass of water at least 2 hours, or as directed, before your procedure.

What preparation is required?
Your doctor will tell you what dietary restrictions to follow and what cleansing routine to use. In general, the preparation consists of either consuming a large volume of a special cleansing solution or clear liquids and special oral laxatives. The colon must be completely clean for the procedure to be accurate and complete, so be sure to follow your doctor's instructions carefully.
Can I take my current medications?
Most medications can be continued as usual, but some medications can interfere with the preparation or the examination. Inform your doctor about medications you're taking, particularly aspirin products, arthritis medications, anticoagulants (blood thinners), insulin or iron products. Also, be sure to mention allergies you have to medications.
Alert your doctor if you require antibiotics prior to dental procedures, because you might need antibiotics before a colonoscopy as well.
What happens during colonoscopy?
Colonoscopy is well-tolerated and rarely causes much pain. You might feel pressure, bloating or cramping during the procedure. Your doctor might give you a sedative to help you relax and better tolerate any discomfort.
You will lie on your side or back while your doctor slowly advances a colonoscope through your large intestine to examine the lining. Your doctor will examine the lining again as he or she slowly withdraws the colonoscope. The procedure itself usually takes 15 to 60 minutes, although you should plan on two to three hours for waiting, preparation and recovery.
In some cases, the doctor cannot pass the colonoscope through the entire colon to where it meets the small intestine. Although another examination might be needed, your doctor might decide that the limited examination is sufficient.
What if the colonoscopy shows something abnormal?
If your doctor thinks an area needs further evaluation, he or she might pass an instrument through the colonoscope to obtain a biopsy (a sample of the colon lining) to be analyzed. Biopsies are used to identify many conditions, and your doctor might order one even if he or she doesn't suspect cancer. If colonoscopy is being performed to identify sites of bleeding, your doctor might control the bleeding through the colonoscope by injecting medications or by coagulation (sealing off bleeding vessels with heat treatment). Your doctor might also find polyps during colonoscopy, and he or she will most likely remove them during the examination. These procedures don't usually cause any pain.
What are polyps and why are they removed?
Polyps are abnormal growths in the colon lining that are usually benign (noncancerous). They vary in size from a tiny dot to several inches. Your doctor can't always tell a benign polyp from a malignant (cancerous) polyp by its outer appearance, so he or she might send removed polyps for analysis. Because cancer begins in polyps, removing them is an important means of preventing colorectal cancer.
How are polyps removed?
Your doctor might destroy tiny polyps by fulguration (burning) or by removing them with wire loops called snares or with biopsy instruments. Your doctor might use a technique called "snare polypectomy" to remove larger polyps. That technique involves passing a wire loop through the colonoscope and removing the polyp from the intestinal wall using an electrical current. You should feel no pain during the polypectomy.
What happens after a colonoscopy?
Your physician will explain the results of the examination to you, although you'll probably have to wait for the results of any biopsies performed.
If you have been given sedatives during the procedure, someone must drive you home and stay with you. Even if you feel alert after the procedure, your judgment and reflexes could be impaired for the rest of the day. You might have some cramping or bloating because of the air introduced into the colon during the examination. This should disappear quickly when you pass gas.
You should be able to eat after the examination, but your doctor might restrict your diet and activities, especially after polypectomy.
What are the possible complications of colonoscopy?
Colonoscopy and polypectomy are generally safe when performed by doctors who have been specially trained and are experienced in these procedures.
One possible complication is a perforation, or tear, through the bowel wall that could require surgery. Bleeding might occur at the site of biopsy or polypectomy, but it's usually minor. Bleeding can stop on its own or be controlled through the colonoscope; it rarely requires follow-up treatment. Some patients might have a reaction to the sedatives or complications from heart or lung disease.
Although complications after colonoscopy are uncommon, it's important to recognize early signs of possible complications. Contact your doctor if you notice severe abdominal pain, fever and chills, or rectal bleeding of more than one-half cup. Note that bleeding can occur several days after the procedure.