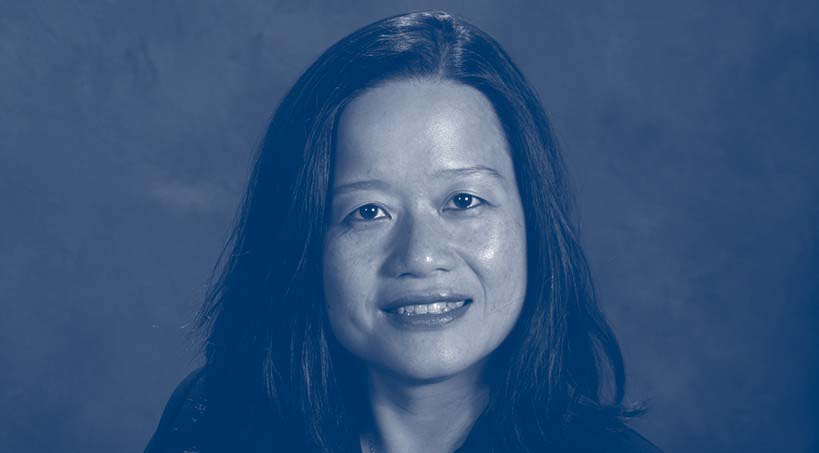 Dr. Eng on community-building and why accessibility is at the forefront of her private OB-GYN practice, New Life Medical Esthetics and Wellness, and how she's adapted her business model during COVID-19.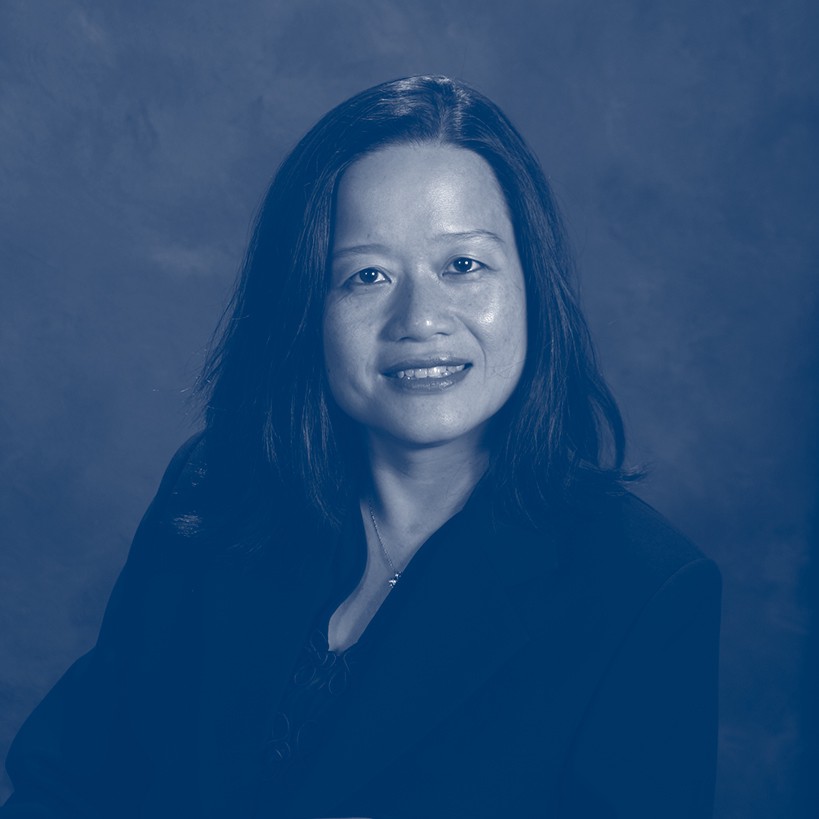 Ever since she and her family immigrated to the US, and she became a citizen at the age of twelve, Dr. Lisa Eng has understood what it means to be responsible to her community. In addition to having served on the board of the Medical Society of the County of Kings and as Executive Director of both the Brooklyn Gynecological Society and the Medical Society of Bay Ridge, Dr. Eng continues to give back to her community through her private practice, New Life Esthetics and Wellness. Read on to learn more about her approach to community-building and how she's adapted her practice during COVID-19.
How did you get started in medicine?
Unlike other physicians, my journey into medicine wasn't exactly romantic. I came from a working family of immigrants. I worked for Citicorp during the day and studied at Queens College at night. Finding the right profession was more about making a living than pursuing a long-held dream. In that way, medicine chose me. While I was at Queens College, every student was either pre-med or pre-law, so I figured I would apply to medical school. When I was accepted, the rest just fell into place.
When it came to choosing a specialty, I initially thought I would become a pediatrician or surgeon — in some ways OB-GYN incorporates both — but Dr. Donald Zarou, OBGYN, who was the chair at Lutheran Medical Center at the time, offered me a contract after my rotating internship year, which I accepted. Since then, I have never looked back.
Soon after it became clear that obstetrics and gynecology was the right path for me, I started my practice, New Life Medical Esthetics and Wellness, to use my experience and passion for women's health to serve my direct community.
What makes New Life's approach to women's health different?
We are not necessarily different, but we do try to care for our community, which is culturally, socioeconomically, and ethnically diverse. I've worked with some of these patients for over thirty years and have a deep understanding of what they need. I also believe that we are able to be open to the community in ways that larger institutions and big box hospitals cannot. Our team of providers, which includes two physicians, two midwives, and wonderful administrative staff, speaks English, Spanish, Mandarin, Cantonese, Arabic, and Russian.
Our practice has existed since 1995, with locations in Manhattan, Chinatown, Brooklyn, Sunset Park, and now Bay Ridge. We offer soup-to-nuts care, and we are the only practice in these areas where patients can go from office to birthing center to hospital with the same provider. We also offer our own birthing, lactation, and BLS classes. We keep all of our classes intimate and personalized by limiting attendees, and we accommodate the work schedules of our patients by offering them classes on the weekends.
Your practice serves diverse and traditionally medically underserved communities. In what ways does your practice support the community?
We support our diverse community by being diverse — our own practice reflects the community it serves. We are multilingual, multicultural, and constantly working within local community groups. I care very much about what happens at the most granular level of our care, and we are able to understand our patients in a very real way. We all live in Brooklyn and Queens (i.e. the communities we serve) and therefore are accountable to our neighbors.
Why is accessibility important as a private practice OB-GYN?
We are more nimble than a hospital. Oftentimes in OB-GYN, and especially now, patients need last-minute, immediate appointments, so our schedule works to accommodate their urgent needs. During COVID, patients know that we are available for urgent appointments in at least one of our three offices.
One of the major barriers to healthcare is accessibility — including transportation and language accessibility. We break the language barrier with our diverse, multilingual team, and we break the transportation barrier by having multiple locations that are all close to public transportation stops.
How has your approach to supporting the community changed in light of COVID-19?
We offer immunoglobulin G and immunoglobulin M (IgG and IgM) antibody testing for all of our OB patients after 36 weeks, as well as for any close contacts that plan to help with the baby after delivery. To keep our patients and staff protected, we are only seeing OB patients and urgent care appointments in the clinic. To serve patients that don't fall into one of those two categories, we are also offering telephone visits for common complaints and less urgent concerns with established patients.
What are the biggest obstacles facing OB-GYN practitioners and pregnant women in this new landscape?
It's no surprise that the fear, anxiety, and depression they are feeling is unprecedented — not to mention the isolation they experience when in the hospital and the fear of acquiring COVID while there. To help manage the anxiety, I advise my patients to stop watching TV all day, or at least to stay away from news. Stick to the Food Network or mindless TV shows. I also recommend going outside, connecting with friends and family, and regular exercise. Another helpful goal is to try and mimic your life at work before COVID. Set a regular alarm, get dressed every day, and try to fall into familiar patterns. For example, if you used to walk 20 minutes to the train every day before work, then schedule a morning walk at 8 AM and at the end of each day. If you normally took a few breaks throughout the day, then do the same at home. Go as far as to set an alarm to remind yourself to take timed walks and breaks.
Are there any solutions that you've come up with that you plan to continue to use post COVID-19?
Offering more remote visit options for low risk patients has been a helpful solution that we plan on continuing post-COVID. It allows OB patients to stay home and check their own blood pressure, weigh themselves, and get a fetal heart monitor and tape measure for their belly. It also reduces the need to come in and wait for a routine visit. We are also giving live birthing classes via teleconference that have proven useful for many patients. To protect our staff, we've put up a plastic curtain at the registration desk to guard against respiratory droplet spread. Finally, we're all doing a lot of disinfecting, something that I'm confident we will continue to do for a long time!
What advice do you have for pregnant women during this time?
Try to remain active and incorporate light exercise into your routine three times a day. Pregnant women need to be especially mindful of falling into a sedentary lifestyle during quarantine, so track your activity and watch the carb and dessert loading that can happen from boredom, which can lead to bad weight gain, diabetes, and large babies. Go out and get some sun! Wash your hands regularly and don't touch your face, especially with unclean hands. Carry a paper towel in your pocket to use to open doors and discard immediately afterward. Gloves are not meant for people outside the operating room, since they directly touch potentially dirty surfaces and can spread these germs when not discarded. If you are visiting the office in-person, make sure to go to the bathroom and wash your hands and touch nothing else–especially your face — before re-entering the waiting room. Lastly, be sure to wear masks for close contact situations whenever social distancing is not possible.
What advice would you give to an OB-GYN physician in adapting to the new landscape?
Learn how to be flexible and incorporate that flexibility into your new practice. We can't continue to do things the old way, so we have to adapt and feel comfortable continuing to adapt as the landscape changes.
Vital Signs
Surprising phobia? Flying.
Top getaway destination once we're able to travel again? New Orleans, I've been there for Mardi Gras but it's a great place to visit during any time of the year — except July and August when it's too hot!
Best meal you've cooked at-home recently? Beef Wellington.
What's one healthful habit you'd love to see patients adopt? Look at the way you feed yourselves because it's the one thing you can modify. You can't get younger, taller, or change your ethnicity or genetics. But you can control what you put in your body and how it affects your general health.
Know a great female doctor in NYC? We'd love to meet her, introduce us here!

Read at Capsule